Meet the designer.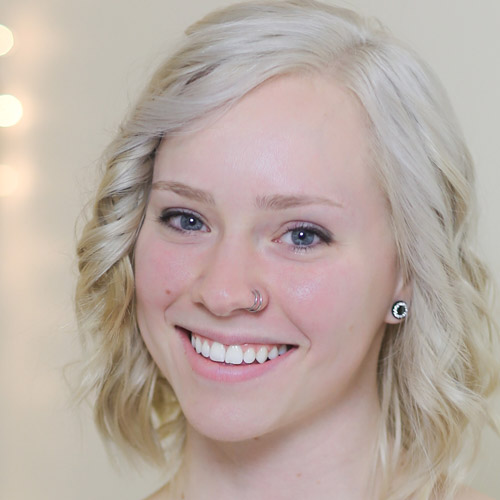 Art has always been a passion of mine, so becoming a graphic and web designer was the logical next step. A Lancaster, PA native, I made the move to Philadelphia to attend La Salle University and work toward my BA in Digital Arts & Multimedia Design. I've been designing professionally since 2012, when I landed my first graphic and web design job, and it wasn't long before I added a second design position to the mix. In January 2014 I completed my degree (a semester early!) and entered full-time into the work force.
While working as a Webmaster in Harrisburg, PA, I enjoyed being involved in a variety of projects and learning new techniques, but it wasn't long before I was itching to further challenge myself. In March 2015 I took the plunge and decided to become a freelance designer. Running my own business was a constant learning experience, but I loved every second of it!
Currently, I'm working full-time as a Creative Design Specialist at Vizo Financial, where I do a variety of work ranging from web development to print design, and everything in between. Of course, performing such a wide range of day-to-day tasks comes with its challenges. Luckily, I am always up for some self-education, and I enjoy the reward of solving a problem and gaining more knowledge along the way!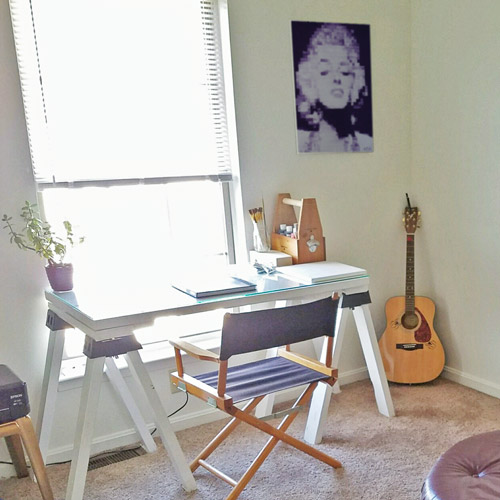 As a freelance designer, I worked with a diverse group of clients – from large corporations such as Armstrong World Industries and Chicco USA, to smaller local businesses and even individuals. In addition to print and web design, I also have experience with copywriting and editing, marketing tactics, and SEO. For any needs outside my realm of knowledge, I network with other professionals, allowing you to get the whole job done in one place.
When I'm not working, you might find me shredding the gnar on local mountain bike trails, paddleboarding at a nearby lake, working on a home project, or just spending time outside with my dogs!
So let's get started! Contact me about your project, and I'll be in touch with you soon.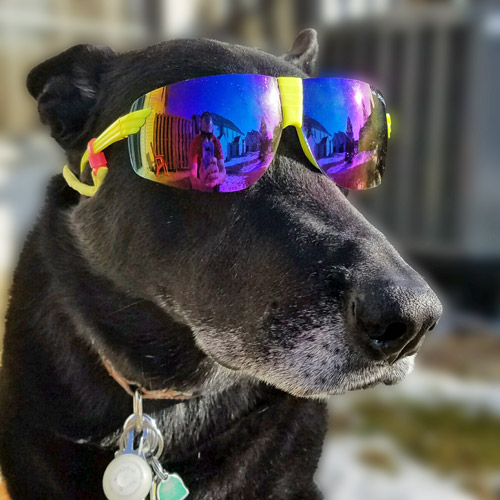 When I'm doing freelance work, I share my studio with Gus. I still haven't quite figured out what his role is around the office, and it's hard to tell since he doesn't talk much. His hobbies include chasing sticks, eating cheese, and keeping an eye out for intruders. Overall, one might say that he's a good boy.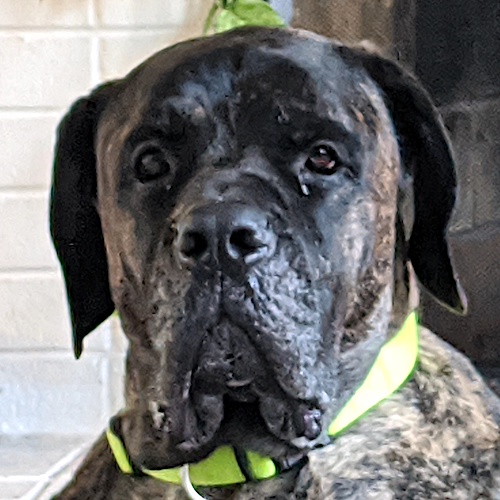 Weighing in at 140 lbs, Biggie was the obvious choice to join Gus on the office security team. He is an expert at giving high fives, providing a consistent coating of drool on all office surfaces, and "accidentally" sitting on Gus.